Puffin Express
Go-ORKNEY
Based in
INVERNESS, Highlands of Scotland
From this year I will only be available as a "step-on" guide - see this page for more information.
I specialize in private day-tours from Inverness - "The Capital of the Highlands" - to Orkney in the Northern Isles and Lewis in the Outer Hebrides, with an emphasis on prehistoric sites. Click here for details of our tours to Orkney. Links to our contact details can be found on that part of our site.
I led my first tour to Orkney in 1975, with tours every spring/summer and many autumns for a score of years after that. From 1995 to 1999 I lived in Orkney with my wife and centenarian aunt; during these four years we ran day tours from March to October. I visited - and hiked round! - most of the inhabited islands, and some uninhabited, and so can bring an unusual breadth, as well as depth, of knowledge to your visit to the archipelago.
Unfortunately, revised ferry schedules do not allow day trips from the Inverness to Lewis this year.
Sinclair Dunnett
Inverness, January 2016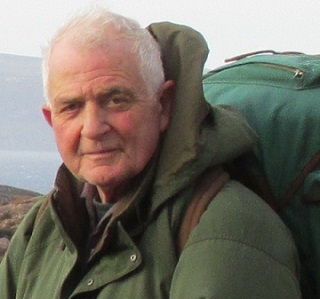 Last update: 5 January 2016
We do our utmost to keep this website 'clean' but would very much appreciate if you would let us know about links which don't work, also any other blunders such as gramatikal erors, speling or sin tax mistakes, misplaced apostrophe's etc. Thank you!
---
Scheduled Tours in the Highlands & Islands of Scotland
Puffin Express/GO-Orkney no longer offer any scheduled trips but we are pleased to advise you Highland Experience now operate day tours from Inverness (see map on right) to Skye, John o'Groats, and Applecross similar to those which Puffin Express operated for a dozen years.
You can book these tours for 2015 by clicking on the appropriate links: Applecross, John o'Groats, Skye .
The map to the right* shows the routes followed by Highland Experience's Applecross and John o'Groats tours. HE's Skye day-trip from Inverness goes more north in Skye than the route on this map.
The map also shows the islands of Lewis and Orkney, to which HE offer multi-day tours, starting from Inverness or Edinburgh. Do not confuse HE's multi-day trips to Lewis and Orkney with our private 1-day tours to these destinations, ex-Inverness.
*The map is from Puffin Express's programme in 2010; the MONARCH and MEY routes shown are not operated by HE.




You can also join the above trips from Edinburgh or Glasgow on a multi-day trip through Scottish Tours:
From Edinburgh: