GO-ORKNEY MegaTour




Transport

Transport is normally in our Škoda Yeti: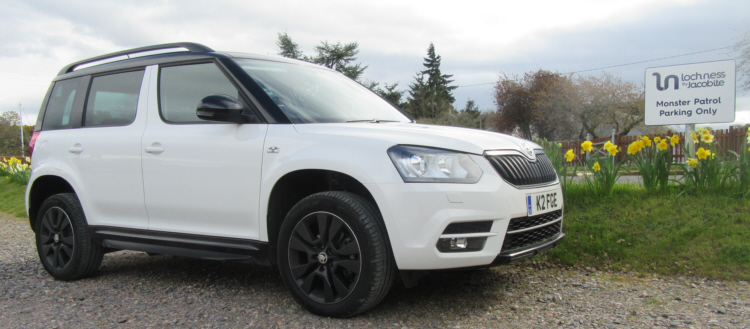 This is a roomy vehicle for driver + three passengers - we recently had a 6'5" [1.95m] friend in the seat behind the driver's and he was fine for both leg and headroom. You sit higher than in most private cars, which enhances your view.
With four passengers, it means three in the back seat, which is a bit cosier. This seat is 47" wide, or 1.2m; "elbow room" is 54" [4½ ft], 1.37 m. All seats in the vehicle have full 3-point seat belts.
If your group of four includes several neat people, you'll probably be fine. If you're all big, you may not be comfortable. If you're a group of four and uncertain, the best thing would be to try a Yeti before you book, or any vehicle with similar back seat dimensions to those given above.
Having considered the above, and you wish to book a party of four, the price is £ 650 most of the year, £ 710 on Saturdays in May and June and all days in July and August when ferry sailings give you an extra hour in Orkney.